Staff Profiles
All of our staff have undergone level 2 background checks, physical checks, certified trainings in child care and CPR/First Aid. All drivers are drug tested.
Julie Bergeron – Owner and Credential Director
I was born in Canada in 1972, and have a 10 years old son. I am the owner of All Sports since May 2014. Prior to I worked for the United Nations for Children in Emergency (UNICEF) in Asia, African and Haiti for 13 years, as well as United Nations for the Refugees. I graduated as an attorney at law in Canada. I love working for and with children and ensure that their rights are respected. I enjoy working out, swimming, traveling, and attending sports games during my free time.
---
Andrinch Duplessy – Director
My name is Andrinch Duplessy born & raised in the Fort Lauderdale area & I have been an educator for the past 10 years teaching & guiding young children is one of the most fulfilling things in my life along with raising 3 beautiful children & being a wonderful wife.
---
Chris Nadler – Athletic Director
I turned 29 years old in 2015. Since 2018 I have been acting as Athletic Director for All Sports and is in charge of marketing. I have worked as a head coach and driver for All Sports since October 2014. I am also a paramedic, fire fighter, and a travel team and city basketball coach. I went to Florida Medical Training Institute. I love coaching kids.
---
Marcia Toussaint – Education Specialist
I am a mother of one girl, Shaena. I was born in St-Andrew Jamaica West Indies. I am a VPK teacher for more than 10 years. I also have my child development associate credentials, and directors credential. I enjoy dancing, listening music and comedy movies. My greatest love is working with children and encouraging them to live through my life, my moto is to make the best better.
---
Joseph Willis – Coach
I was born and raised in NYC in a family of seven. Growing up in a fairly large family, I always had a passion for caring and giving back to the youth. At the age of sixteen, I got my first job and have worked with kids ever since! During my free time, I enjoy playing sports. My favorite sport includes basketball and boxing. I also have experience in coaching and training sports. Lastly, I believe in a change start with the youth, and I will like to be a part of that change.
---
Jude Baptiste – Coach
My name is Jude, I am a husband and a father of 2, photographer, chef and a soccer coach. I am multilingual (creole, English, French, Spanish). Problem solver, and people person. I love sports and have been teaching and coaching since 1998.
---
David Seijemai – Sub-Coach
My name is David and I was in born in 1983. I am a father one a lovely daughter. I am a tax preparer, and mechanics, and I am studying to become a home inspector. I have been teaching sports for over 12 years already, and I am especially skilled at basketball and soccer. I am an assistant in charge of the before care and assist in the after school/camps and birthday parties upon when needed. I love teaching kids playing sport. My hobby is fishing, gym and biking.
---
Fabio J. Rojas III – Saturday Night Out Co-Manager & Coach
I joined the All Sports team in 2016, I am currently attending college for my exercise science degree. I have played soccer all my life. I've worked with kids for the YMCA as an aftercare coach from 2013-2014. Also, I am a referee official for FYSA and coral springs since early 2005. I enjoy working with kids, and showing them the fun they can have sports.
---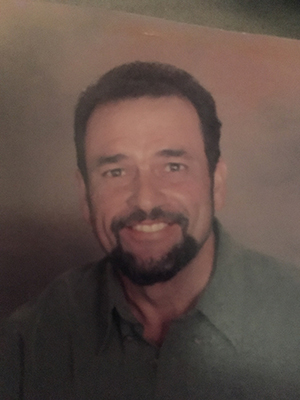 Andy Leone – CDL Driver
I love working for All Sports as a driver and coach. I enjoy working with children of all ages. I am originally from Seaside Hts, New Jersey but moved to Florida when I was 12 years old. In addition to working for All Sports, I also work for the Broward County School System so I am surrounded by children most of the day. I possess a CDL driver license.
---
Victoria Brown – Cheers Coach
I started coaching at the age of 18. With the city of Lauderdale Lakes I worked with the city for 25 years or more. I left the city of Lauderdale Lakes to coach with St. Thomas Aquinas High School.
While at St. Thomas I won a State Championship and also a National Championship. I then went on to coach at other high schools.
Blanche Ely High School
Pompano Beach High School
Plantation High School
Northeast High School
As you can see I have a great passion with working with children and coaching cheerleading.
---
Khylie Williams – Coach
My name is Khylie Williams and I have been working in childcare for 8 years. I've been employed at all sports for almost a year now. Working at All Sports has showed me the importance of good sportsmanship and emotional maintenance when under pressure. What I like about All Sports the most is that it's a facility where kids can be comfortable while being active and being themselves.
---
John Profera – Driver
I was born in Brooklyn, NY and graduated from Franklin K. Lane High School. I'm a Black Belt in Shotokan Karate. I speak 3 languages and have lived in beautiful South Florida for over 45 years and am retired from Broward County schools. I'm also an avid fan of the Raiders football team. I'm very passionate about my team and am the President of the South Florida Raiders Booster Club with over 100 members. P.S. I also love to fish.
---
Rashad Bidon – Coach
I was born in Miami, Fl. My favorite sport is basketball but I have an interest in a lot of other sports. I have been working at all sports for 7 years as a coach and I am the skills coordinator for the basketball team.
---
Tyra – Dance Coach
Hi! My name is Tyra and I will be your new dance instructor at All Sports. I have been dancing for twelve years and trained in ballet, jazz, lyrical, hip-hop and many more. I am extremely passionate about dance and cannot wait to meet new faces in my class!
---
Catherine Barnea – Coach
My name is Catherine I moved to the United States from Venezuela when I was 5 years old and I have lived in Texas and Florida for most of my life. I have a 7 month old baby girl and I am currently 19 years old. I started working with kids when I was a freshman as a tutor for kids who did not know English. Ever since then I had a interests in working with kids. I love traveling and spending time with my family on my time off.
---
Porsche Philips – Office Staff
Hi my name is Porsche Phillips and excited to be apart of the All Sports family. I've been working/coaching children over ten years, between childcare, cheerleading and volunteering at my church. I enjoy reading, spending time with my son, and all things beauty. I was hired with welcoming arms and feel like it was destined for me to be apart of this center. Offering my love, care, and dedication to each child and family is my reason for being in this field.