Child Care Options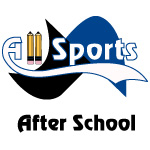 The All Sports Child Care Program, in our 11,000 square foot newly renovated facility and supervised by our fully certified staff, has been designed with the active child in mind. Since 1997, boys and girls between the ages of 5-14 have enjoyed our after school program here in Broward County. Our activity program includes three 45-minute periods in which we offer a wide range of activities such as flag football, soccer, football, kickball, dodge ball, cheerleading, baseball, floor hockey, tumbling, basketball, dance, games, martial arts, arts and craft, and much more. 
Cafeteria:
Where children are served the free food program and can eat their own snacks.  It is also currently sectioned and used as learning Pods for children.
Our Gym Area has 3 fields where children can be trained in different skills, such as, basketball, football, soccer, hockey and cheerleading.
Our Multi-Purpose Room is designed for those who wish to read and study and for life skills and home economics. Children can also receive help with homework and tutoring programs.
Arts and Craft Room:
This room is designed for arts and crafts, reading, face painting.
Dance and Exercise Room:
This room is a place where children can exercise, dance, play fun activities such as musical chairs and halo hoops, and more. We also conduct our martial arts classes in this room. There are 2 TVs and WIIs which are used for children to dance, and for down time (movies).
Game Room:
The Game room is a great place for children to unwind. The game room is equipped with TVs, video games such as Wii, PS3, PS4 and X-Box and boarding games.
CHOOSE FROM 3 DIFFERENT PLANS:
Learning Pods – The Learning Pods includes a full day care, help with e-learning, after care, early release days and school days off.
Basic Plan – The Basic Plan includes half days and after care. It does not include early releases.
Plus Plan – The Plus Plan includes half days, after care, early release days and school days off.